I started making pizza when I was 15, back in 1977. Scratch dough. Tomato paste. Mozzarella and salami. Cooked in a pan. In a crappy electric oven. Then eventually on a stone. And over the years I progressed to about as far as you could go in a home oven. I knew that someday I wanted to have a "real" pizza oven…In the interim, I dabbled with small portable propane ovens that were pretty good – a lot hotter than a home oven for sure – but still not the real thing.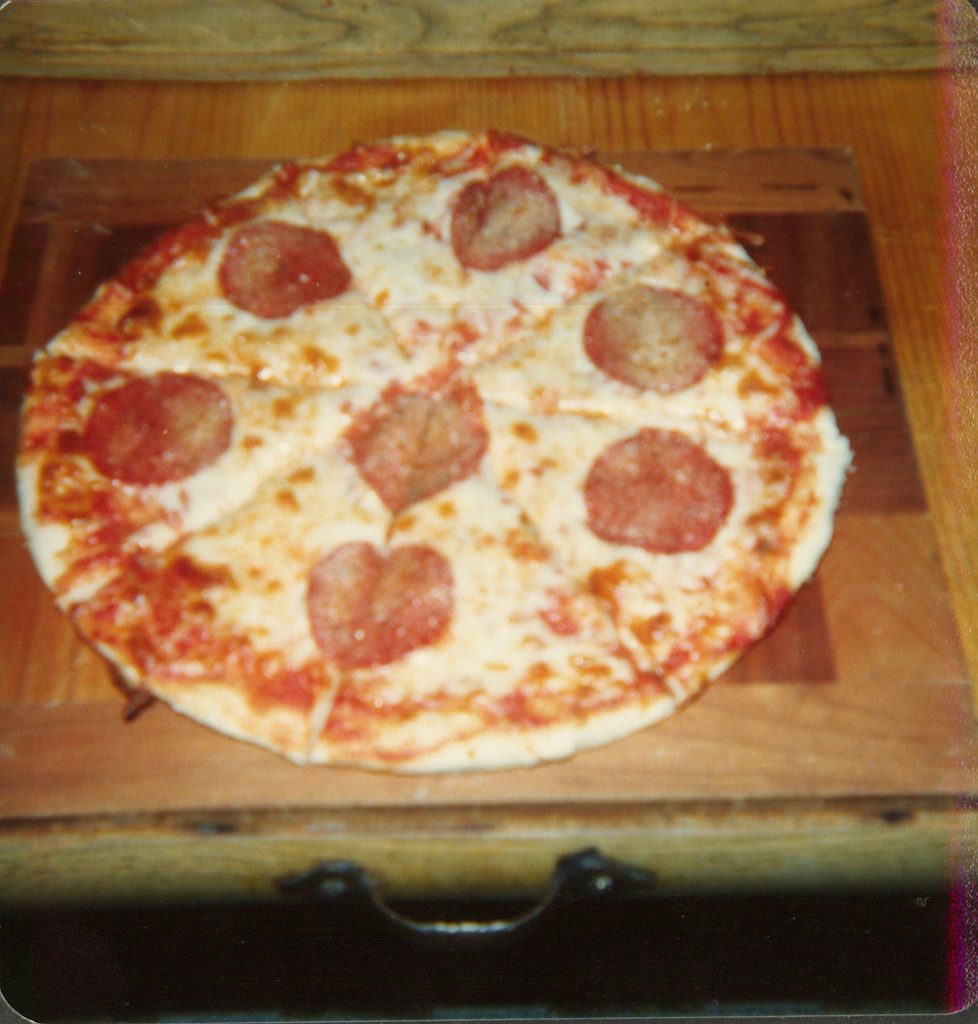 In July 2017 I was visiting New York, and I made it out to Juliana's in Brooklyn. This is Patsy Grimaldi's second place, in his original location after the guys who bought Grimaldi's moved it to the building next store. So, I introduce myself to Patsy, get a picture, and we start talking pizza. He asks me, "what kind of oven do you have?" And I'm stopped cold. "Nothing but portable propane ovens now. Someday I'll have a real oven!"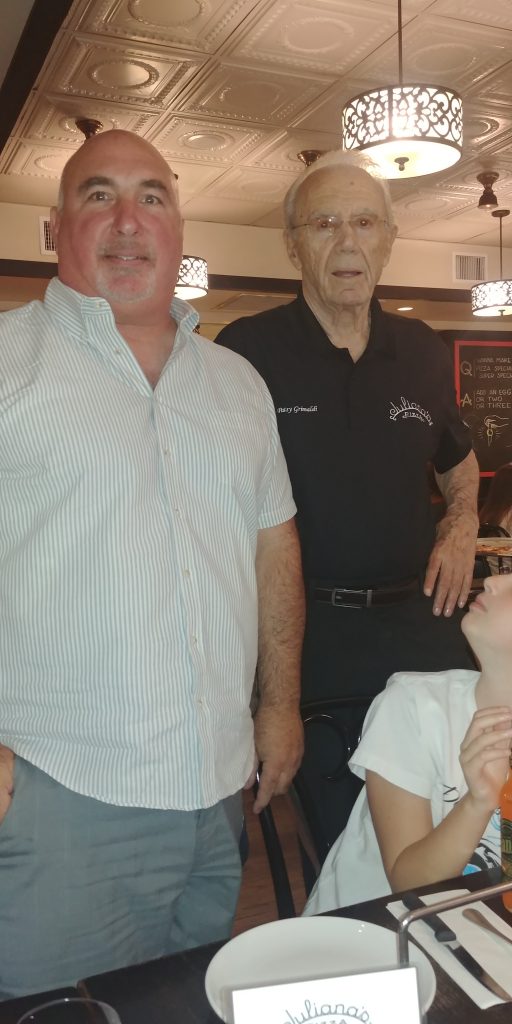 When I got home from that trip, I started doing research. I had my wood-fired brick-oven installed in September, and I built my outdoor pizza kitchen around it by mid-November – in time for Pizza Christmas. By shear luck I built the oven area big enough to accommodate two ovens, and I picked up a Baker's Pride 251 Gas Deck Oven a couple years ago. Having two pizza ovens is a thing.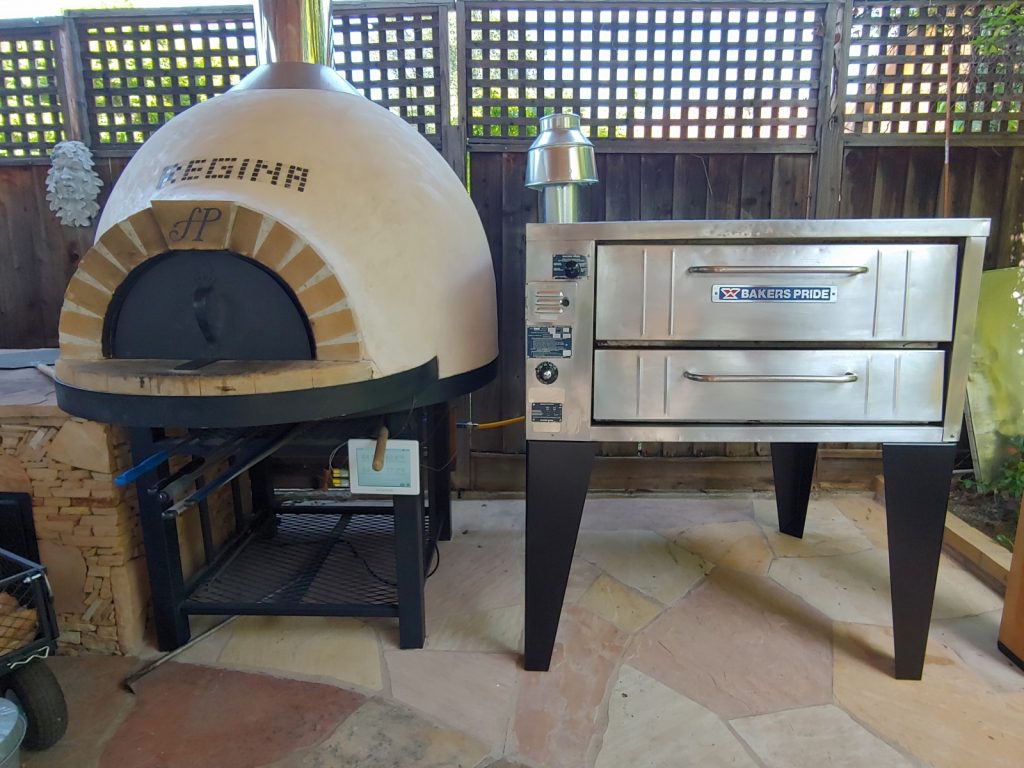 So back to my research about buying an oven. For years I had been visiting Mugnaini in Watsonville to buy pizza supplies (they have since moved to Healdsburg). I always assumed that someday I would own a Mugnaini oven. I buy oven tools from them and I own Andrea's "The Art of Wood Fired Cooking" which is a great book! But I didn't buy a Mugnaini oven. Why? As I did my research and found several additional manufacturers, one resonated with my thinking. I'll go through my selection process below, and also highlight some of the key dimensions.
My first thought was, I don't really have a dedicated space yet for a pizza oven. Maybe I should just get a better portable oven. Maybe one that burns wood. So that is two dimensions right there: portable vs. built-in, and gas vs. wood).
Portable or countertop ovens are not a bad idea. And for many of my friends who have a more casual idea about making pizza, this is likely a good route. Prices start from around $250 and range upward to $2500 and more.  Some really good counter-top ovens for baking Italian-style pizza are available in the $400 – $500 range.  Look at Roccbox and Ooni.   A little larger, but still portable is the Forno Bravo Bella for around $2095. Similar in category is Forno Venetzia, from $1700 to $5000. One of my neighbors has a really nice outdoor kitchen using components from Alfresco Grills. The Alfresco pizza oven is gas with two temperature control zones. They also have a bunch of other nice outdoor kitchen equipment.

I ultimately decided that I wanted a "real" built-in oven. Like my dream of owning a Mugnaini. So I researched wood-fired ovens. I found three manufacturers local to Silicon Valley – Mugnaini, Forno Bravo, and Forno Piombo. Mugnaini I considered to be high-end, and expensive. Forno Bravo a little lower end, with more options, even portables and DIY kits. The thing that drove me away from the Mugnaini and Forno Bravo was their cast concrete domes. Yes, that gives you the perfect shaped dome. But cooking in a concrete dome just doesn't have the same appeal to me as cooking in a wood-fired BRICK oven. The only oven that I found locally made, using just pure simple materials, was Forno Piombo.  Pricing for these ovens will be around $10,000+ including shipping delivery. Another great part of the buying process for the Forno Piombo was their test-drive procedure at their demonstration kitchen in Napa.  Having that hands-on experience made a big difference.
The next thing I will add to this decision matrix is, "what do you want to cook?" If you only want to make a small number of pizzas for family dinner or smaller-sized parties with friends, then the portables are a great option. If you go with a brick oven, the possibilities expand to cooking meats, vegetables, etc., in a wood-fired oven. Cooking at high temperature in a wood oven opens lots of possibilities. I do a lot with cast iron pans cooking at 700 degrees and with my Tuscan Grill for firing burgers and steaks over 1100-degree coals. Check out Andrea Mugnaini's book on the Art of Wood-fired Cooking. And of course, Italian-style pizza at 800 degrees, cooked in about 90 seconds.
That said, what is it like to own and operate one of these wood ovens? It is a good bit of work! It takes a couple of hours at a minimum to heat the oven up. And you need to have a wood supplier who will provide you with decent sized wood – I still end up splitting a lot of it down.
If I had it to do over again, I would have purchased the larger-size oven. I have a 36". They make a 42". Even though the larger size takes longer to heat, it offers more thermal stability when you are cranking out pizzas and gives you that extra cooking area. The other thing, is now that I have my Baker's Pride 251, 36" gas deck oven, I find it really easy just to go turn the knob and come back two hours later to start baking NY-Style pizza at 600 degrees. Ultimately, I like to use both ovens together. I can put 2-4 pizzas in the Baker's Pride, cook them for 5 minutes, and then "finish" them at 800 degrees for about 20 seconds.
So, my final advice. If you're new to making pizza I wouldn't over-invest in an oven. The counter-top models make a great addition to an outdoor kitchen. You can always upgrade to a built-in wood-fired brick oven once you gain the experience.
Also, there a lot more pizza ovens out there. I think they are similar within each category and price range. But ultimately you need to find something that appeals to your needs, your environment, and your style.
-Jeff