Jeff Bierach, Pizzaiolo
Carol Bierach, Baker
1785 Regina Way, Campbell, CA 95008
Phone: (408) 221-3858
We're hosting a fundraising event for friends, neighbors, members, and donors of the Southwest YMCA. If you're on that list, you are invited! Join us for a seated, all-you-can-eat pizza party, including wine, beer, salad, and dessert. We'll feature our classic NY-style and Italian-style pizzas including several of our signature pies from the Regina color-wheel.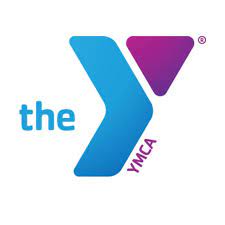 Reservations are required with a suggested donation of $75 per person, but of course you can donate whatever you like. There will be additional opportunities to donate at the event. You can make a reservation by calling or texting me, Jeff, at 408-221-3858. Please be sure that I have your name and number of guests. Payments can be made via Venmo ("Regina-Pizza") or PayPal.Me/ReginaPizzaCampbell or at the event in the donation box with either cash or check.
Please RSVP by Wednesday, September 20, 2023.

To sign up for text-based event notifications to future events, register here.
A big thank you to our pizza staff and volunteers including Dave Portera, Matt Schafnitz, Ian McCaskell, and others.
Menu
New York Style Pizza – Baked in the Baker's Pride Deck Oven
Sourdough Crust, Organic Crushed Tomatoes, Grande East Coast Blend Mozzarella, Fresh Basil
Italian Style Pizza – Baked in the Wood-Fired Brick Oven ("Regina")
Sourdough Crust with Caputo flour.
RED – NY-Style Cheese. With classic toppings (including Pepperoni, Sausage, Mushrooms, Olives, Peppers, onions)
RED – Pizza Margherita . San Marzano Tomatoes, Fior di Latte, Fresh Basil, Olive Oil
Purple – Pizza Viola – Red Onion / Red Wine Reduction, Shaved Parm, Bacon, Organic Mushrooms – Wood-Fired
Salad – Caesar Salad
Dessert – TBD
Beverages – Beer, Wine, Sparkling Water